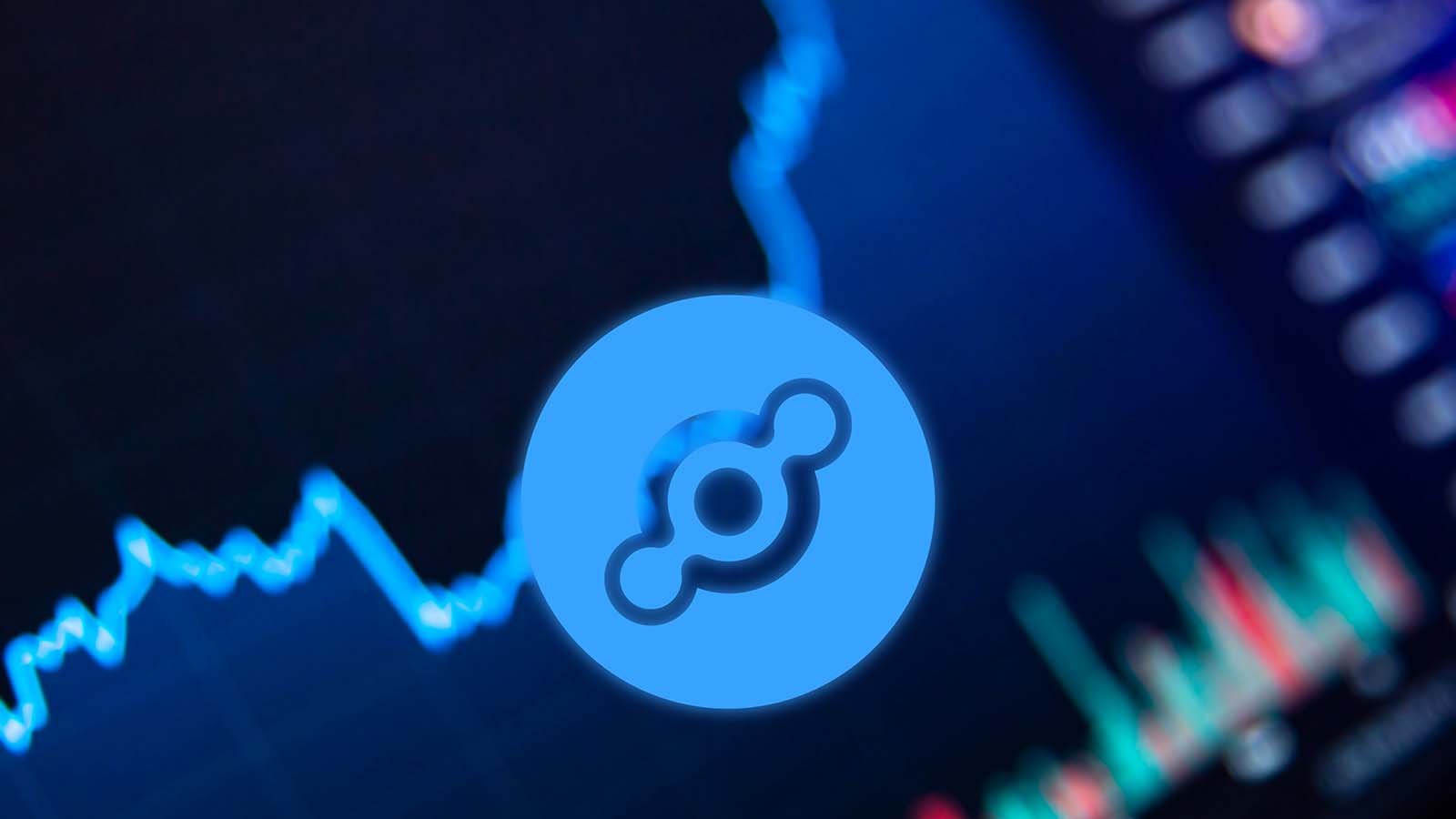 Invest in the Helium Crypto for a Decentralized Path to the Internet of Things
The crypto industry is already polarizing. One only has to look at the recent back and forth between lawmakers on crypto policy for proof. But if there's anything more polarizing than the nature of the crypto market, it's the divide on how cryptocurrency will actually influence the future of tech. The concept of an "internet revolution," as some crypto fanatics prophesize, seems like a valiant and noble effort to some, while to others it is simply a nauseating cliché. 
But what if there was a use case for cryptocurrency that's truly unlike anything we've seen before as internet users? The internet of things (IOT) presents an opportunity for just that. It already bridges the real world and the internet through physical hardware. Bringing IOT to the blockchain creates a class of cryptocurrencies with convincing use cases.
IOT is just what it sounds like: "things," or objects not manually operated by humans, connected to the internet to share or receive data. The concept has been around for a while. But, by connecting the IOT to the blockchain, users get the added bonus of recording their data permanently on the blockchain for future reference. Making space for IOT on the blockchain has the potential to further unlock the IOT renaissance, and Helium (HNT-USD) is leading the charge.
Decentralized IOT projects exist to connect devices to the internet for the sole purpose of interacting with different blockchain networks. Projects like VeChain (VET-USD) help supply chain managers better see where inventory is in the transportation process by using geographic sensors stored with cargo. Others like IoTeX (IOTX-USD) help businesses monitor machinery and track maintenance needs. These types of services create a robust network of physical tools that communicate directly with the blockchain, be it software, sensors, objects or even humans.
Helium is a blockchain IOT network that is advancing the industry in a totally unique way. In fact, it even has some of the world's largest internet service providers (ISPs) on its side. The Helium crypto has become a harbinger of IOT, acting as one of the most well-known examples of the technology on the blockchain, as well as a decentralized access point through which users can surf the web.
Helium Crypto: Bridging the Physical and Incorporeal
Helium aims to provide every single person a connection to the internet. It is achieving that goal by creating incentives for people to crowdsource a robust, global network of wireless internet.
There are two types of Helium users: those using its internet services and those providing the internet services. Helium allows the latter type to provide wireless internet by selling physical hotspots, akin to a modem in a home office. These hotspots typically retail for $400 to $500.
Providing Helium's internet access to one's local community is quite simple. After buying a compatible hotspot from the Helium website, one simply plugs it in and turns it on. That's really all there is to it.
After connecting to the network's "grid," the hotspot will provide wireless internet to other users in geographic proximity to it. And by using radio frequency waves to transmit this signal, Helium says it can reach twice as far as a typical Wi-Fi hotspot. Moreover, hotspot owners can use things like antennas to extend the reach of their devices by one to three miles. In effect, Helium is quite literally supporting the local community through internet access.
The Helium crypto, HNT, is what incentivizes people to provide these signals. Providers can earn passive income simply by turning on their devices. Each time another person uses a local hotspot's signal to transmit data, the owner of it receives HNT as a reward. This doubles the device's utility, making it a crypto miner as well. It also incentivizes hotspot providers to put devices in densely populated or high-traffic areas in order to maximize the reach of the network.
From here, other users can connect their IOT devices to local signals. These can be things like location-tracking pet collars, gas meters that upload a home's gas-usage data online, or pollution sensors that automatically update air quality data in a given area. One could even buy Helium-compatible mouse traps that notify the network when they snap. The use cases are endless, and they all seek to drive the ubiquity and further development of IOT.
Taking the Next Step Into 5G
Helium is not stopping with just connecting low-data sensors to its platform, however. The platform is also becoming home to one of the highest-performing cellular data networks in the world, connecting more sophisticated sensors to the IOT.
In September, Helium rolled out its much-hyped 5G network hotspots. These represent a massive step for the project, especially as renowned ISP companies struggle to implement their own 5G networks.
Frank Mong, chief operating officer of Nova Labs, the company that supports Helium crypto development, says the network has a chance to surpass even the largest ISPs with its 5G offering.
"5G is a massive endeavor," he told InvestorPlace in an exclusive interview. "It's taking [incumbent ISP companies] so long to deploy in the United States certainly because of physics and territory … This is where I feel like Helium, with a distributed model of building wireless networks, is perfect for that."
Because it has been so successful in rapidly building a robust 5G network, Helium is grabbing the attention of some of the largest ISP competitors and turning them into allies. With its recent funding round, Nova Labs was able to secure $200 million in capital. Much of this came from various venture capitalist firms and IOT faithful. But, curiously, the network also received funding from the likes of Nokia (NYSE:NOK)-backed NGP Capital; Telecom Innovation Pool, which owns a major stake in T-Mobile (NASDAQ:TMUS); and Liberty Global, the holding company for Vodafone (NASDAQ:VOD).
"Having [these companies] participate is really big because they're sort of the incumbents in existing infrastructure," says Mong. "As we move to future infrastructure, it's good to see companies like them participating with us as well."
Using the Helium Crypto Incentive Model to Level Up IOT
As one might infer, IOT is not a new concept. After all, many people own a multitude of devices that independently connect with the internet already. Smart devices, from cell phones to laptops to things like security cameras with internet connectivity, are all connected to the internet of things. 
However, what is very new is the idea of bridging IOT with the blockchain. The two concepts are seeing more attention than ever before. IOT continues to grow as more devices are being outfitted with internet connectivity. Products like Alphabet's (NASDAQ:GOOG, NASDAQ:GOOGL) Google Nest connect entire homes to the internet. Meanwhile, cryptocurrency, non-fungible tokens (NFTs) and the metaverse are showing how the blockchain can change the way we trade and interact with one another.
Helium is connecting these tech industries in a completely unique way. Instead of opting for centralized infrastructure, it takes a grassroots approach. It provides the picks and shovels for users who want to do the work themselves in return for crypto incentives. 
And it's this model that actually saved Nova Labs, the company that developed the initial Helium network. By adding Helium crypto incentives in 2017, the company avoided going under. 
Previously, Helium Inc. did not provide financial incentive for hosting hotspots. Rather, it relied on altruistic users hosting signals out of goodness. This did not work, with too few people hosting them. When crypto incentives came along, exponentially more users chose to host hotspots. In just five years, Nova Labs went from its mad scramble to save the project to having more than 820,000 hotspots all over the world.
This crypto incentive is how Helium bridges the blockchain and IOT. Complete with its own chain, Helium can record all of the global network's activity permanently on the blockchain. All it must do is pass out rewards for using hotspots to catalyze this bridging. Meanwhile, the Helium crypto has a second use. Users burn HNT to mint Helium Data Credits. Devices use these credits to send data and pay transaction fees. 
Helium Puts Decentralization First
The blockchain also allows Helium to prioritize decentralization, something that developers consider of the utmost importance. Mong says that the company has been striving since its inception to put users themselves in charge of Helium. This ideology is what led to the nickname "The People's Network." It's not just an ideological desire to create a non-corporate ISP that drives decentralization of the network, though. Mong says that decentralizing the project means that a small crew of developers can successfully run it.
"​​We're about 60 people in total, all remote, and a lot of what we do is really deploy and develop key features or key improvements to the entire network based on what the community asked for," Mong says.
The company's rebrand from Helium, Inc. into Nova Labs marks a major play to step back from its product. It seems like a small act, but by dropping the original name, Nova Labs hopes to distance itself from Helium. In doing so, it can remove any doubt of the project's goal of decentralization. 
"We're really proud of [the name change]," says Mong. "I think this is a demonstration that the Helium community, the People's Network, has really taken off. That flywheel effect where everyone individually owns a piece of the network is, for us, really the ultimate goal of this crypto incentive." Mong adds that Nova Labs ensures all users have rights to copyrighted logos and intellectual property tied to Helium.
And while this decentralization is quite appealing from an investor perspective, preserving it is crucial. After all, the network was built by the users; they are the ones who bought and activated their hotspots, cumulatively creating a robust coverage map without centralized direction. All Nova Labs did was give these users hotspots and an incentive to turn them on. To put this infrastructure into the hands of a majority stakeholder would be messy. And, enforcing any sort of centralized changes would be quite difficult without having full control of the network itself.
Helium Crypto: Staying Ready for the Future
With its savvy model, Helium offers a product that is always in demand. It seems like Nova Labs has nailed the perfect formula for quickly building wireless networks. And as it is proving through its 5G venture, the network is able to adapt for whatever the future holds.
"Regardless of where wireless protocols evolve – whether it's 5G today, or 10G tomorrow – we believe that the creation of wireless networks can be done individually by anonymous folks that want to host and operate on-ramps to the internet," says Mong. "We all should be thinking about who owns the on-ramp to the internet. I think the internet's such a critical part of our lives today, fundamentally, for us to engage in – whether it's social parts of our lives or economical parts of our lives – everything's happening on the internet."
Helium has already proved that it can create a robust IOT platform. More importantly, it can do this without cell towers, centralized infrastructure or big internet payment plans. And it is showing an ability to adapt to 5G at a faster rate than any centralized company so far. 
These wins, and the big money flowing into the network, suggest that the future lies in Helium's decentralized model. Crypto is certainly not the central theme to the project, to be sure. But, Helium exemplifies just what can be accomplished by a few developers when they create an appealing incentive.
On the date of publication, Brenden Rearick did not have (either directly or indirectly) any positions in the securities mentioned in this article. The opinions expressed in this article are those of the writer, subject to the InvestorPlace.com Publishing Guidelines.